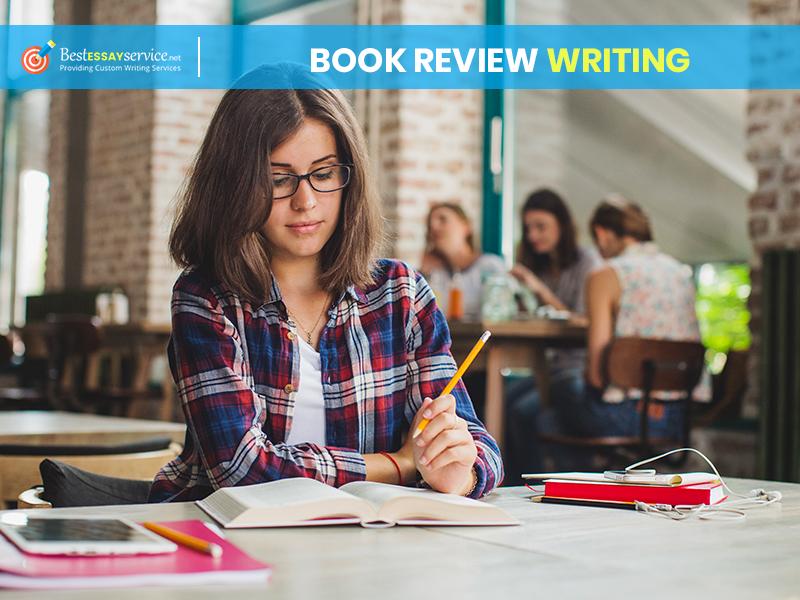 22 August, 2019 in Writing Guides
Not sure how to write a book review essay? Looking at a literature review example can be useful, but it is also important to look through a step-by-step guide. This article provides you with a few suggestions on how to write a book review that serves its purpose well. Whether you are writing a paragraph on a book or a full novel, the purpose of writing an essay is the same. If you look at a book review essay example, you will notice that it mimics an opinion essay, but includes a short description of the story along with your own thoughts. As you write your book argument, make sure to use formal language and avoid slang terms. Ultimately, this article is helpful if you are having difficulties with the following:
& How to write a critical book review for university classes
& How to write an essay for a high school application
& How to write a book report
& How to write a compelling essay
& How to write a literature review for a research paper
& How to write an essay plan
& How to analyze a book
& How to write a recension
How to Write a Book Review Essay for College
If you have not yet figured out how to write a book review essay for college, do not worry. It starts with choosing a book if you have not been books to read by your instructor. Consider a book that is both interesting and relatively short. Keep in mind that a book review differs from a book report in that you are not merely providing a summary of the story, you are writing an opinion essay and using information from the book itself and even outside sources in order to develop an argument. The first step is to read the book from start to finish. Making a plan is essential to writing a good book review. So before you actually start the process of writing, make sure to take notes and highlight important quotes and passages that you will use to support your main points. Once you have decided how you personally feel about the book, it would not be a bad idea to read what other critics have said. You might pick up some useful ideas.
If you already know how to start an essay and are familiar with the structure of essay writing, you will find that writing a book review is not all that different. As with every paper, you will begin with an introduction. Provide a reader of the text with some background information about the book you are reviewing. If it helps your review, you can also provide some facts about the author, including their motivation for writing it and even the contemporary time period that influenced their way of thinking. It is important that you identify the main purpose of the book, briefly summarize it, make note of the genre, and who the book was intended for. Next, you will move on to the main body paragraphs. Identify all of the main characters, discuss their behaviors and motivations, and discuss the story in chronological order. Finally, you will wrap up the book review with a solid conclusion, including whether you believe others should read it. Make sure to explain why you liked or disliked the book.
How to Write a Critical Book Review
As you figure out how to write a critical book review, start off by either picking a book that is well known or at least choose an author who is notable. The type of book you select is entirely up to you. For instance, if you enjoy horror novels, you might opt for a Stephen Kin book. On the other hand, if foreign classical literature is your thing, there certain is not a shortage of interesting books to choose from. Of course, as you write your college essay review or book review, you would want to make sure that the story makes sense to you. For instance, if Milton's Paradise Lost confuses you from the start, it is unlikely that reading it further will clarify things. At the same time, you probably should not select Gone with the Wind if you have a limited time to write your review since the book is more than 1,000 pages long. Finally, unless your instructor has assigned you a specific book to review, there is no reason why you cannot review a book that you have previously read, especially if it is one that you enjoyed and remember well.
Plagiarism and QA report
Professionally-qualified writing experts
Top-quality, at a great price - guaranteed
Commitment to deliver papers by deadline
No limit of revisions a customer can request
Tips to Remember As You Write
As a rule, reviews should be written in the present tense. However, if you opt to use past tense, make sure to keep it consistent thorough. As you write about events discussed in the book, use the past perfect tense. On the other hand, when providing your reflections, use past simple tense.
Avoid giving away spoilers, especially the ending. Instead, provide a basic summary of the plot along with your feeling about its quality. Informing the reader that the book contains plenty of surprises is perfectly fine, but do not reveal what they are.
Aside from discussing the plot and characters, analyze the word and stylistic choices that the author makes.
Do some research about the author, including background on their lives and other books that they have written.
Common Mistakes to Avoid
Do not merely express an opinion for the sake of it. A good academic paper always justifies your points through logic and sound arguments.
If you look at a literature review sample, you will notice that it is written in a formal, academic manner. It should remain this way in book reviews as well.
Do not just skim through the book and skip chapters. If you want your book review to be fair and accurate, you need to read it from cover-to-cover.
Make sure to remember to provide basic information about the book including the author, publisher, date of publication, etc.
Keep in mind who the book is written for. In particular, you might dislike Twilight because you find it silly and unrealistic, but remember that it is a book that is geared towards a teenage audience, and therefore you need to take this into consideration as you analyze it.
Do not fill the review up with quotes. Yes, there might be a couple of very effective quotes that help you make your point and by all means use them. But in general you should stick to paraphrasing the book.
Now that you have a good foundation, you can start preparing for and writing your book review!
22 August, 2019 in Writing Guides